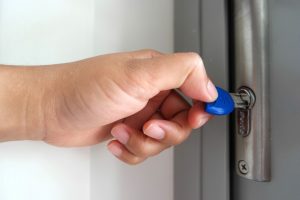 Most company owners spend a great fortune on different aspects of their business. This includes improving on their employee pay scales, furnishing their office environment and other similar maintenance costs.
Maintaining the business is an integral part of running any organization or firm. Sometimes, companies need to upgrade their security by replacing old keys with new ones. Hence, there are multiple commercial options available for companies to choose from.
Commercial Locksmith Services range in terms of price and the duration of the service. In Tarzana, there are a lot of locksmith services available. However, they differ in terms of quality and service. ASAP Locksmith Tarzana is such a service that caters to the needs of its customers any time of the day. Furthermore, we are a mobile service, so we will come to you in minutes after you call our offices.  As soon as we've noted your request, we inform our technicians about the problem and send them to your location.
Home Security Advisement
When the locksmith reaches your office/business, he or she will ask some basic information from you regarding your key.  After getting briefed on your situation, the locksmith will analyze the whole problem and then suggest potential solutions to it. The solutions might vary in their duration of time or affiliated costs so it depends on you and your budget. Therefore, we want you to make the best choice from all the options and benefit the most from our service.
Pioneering Business Locksmith Services
The locksmith will then use the chosen solution and ensure that your car or house is the safest in all of Tarzana. Consequently, a key is an important accessory and can cause a lot of problems if you happen to lose it. ASAP Locksmith Tarzana will ensure that you never have to worry about your businesses' security again.
ASAP Locksmith Tarzana deals with various locksmith services and provides great quality service while saving you money as well. Our main objective is not to compromise on our service but give you the best competitive rates in the market. We make our staff use the most up to date equipment to provide you the best customer experience possible.
Trained to tackle your Locksmith needs
Our locksmiths are trained to analyze, propose and implement the most logical solutions without compromising on your budget. They are constantly training and learning new lock and key techniques and requirements on the field. Currently, we have skilled programmers that can program your keys onsite or wherever you need them. Some of the services we provide to our amazing customers include Key replacements, new key design and new lock installation.
Our Commercial Locksmith Services:
24 Hour Office Lockout
Re-Keying
Master Key System
Access Control System
Filing cabinet, Office desk, Lockers
Padlocks, Combination Locks
Safes and vaults
High-Security Locks
Installation and maintenance
Safety and Security Inspection
Our service is available 24/7 throughout the day and night serving your area to ensure that you sleep worry free. Our technicians are well-trained service professionals who will work on your lock and key needs with a smile. We care for your needs and understand that you expect more from us. Every call from our esteemed client is a note from them that they are putting their trust in us. And we try our very best to maintain that trust for you every time.