Automotive Locksmith Services Tarzana: (818) 927-2097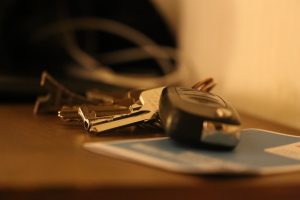 Locked out of your car? Worried that it is already past business hours? This can truly be the most tormenting experience. You, therefore, need a highly trained and dependable Automotive Locksmith Services provider to rescue you. At ASAP Locksmith Tarzana, we ensure that you can drive off anytime and therefore call us to offer any of the following services.
Car Lockout Rescue
Whether you lost your car key or accidentally locked the keys in your car, you can contact us to rescue you. You don't need to break the car window glass to remove the keys. We have a professional team to rescue you immediately after you contact us.
Replacement of Car Key
ASAP Locksmith Tarzana employs the best technicians in town to replace your car keys. Therefore, in case you have a broken car key, or you lost the car key, we will make a new set of keys for you. Our team ensures that you are not stuck even when you lose or break the keys accidentally.
Car key repair
When the car key pattern is interfered with, it will definitely not start the car or open the doors. This is a frustrating occurrence but you don't need to panic as long as you have our contact number. Call us anytime and we will repair the car key to ensure you are moving.
Jammed Car Trunk Opening
The car trunk sometimes fails to open even after pressing the button that opens it. Sometimes, car owners will also lock their car keys in the trunk. If the trunk is jammed or you accidentally locked the keys inside the vehicle, you can contact us to help you anytime you want.
Why Go With ASAP Locksmith Tarzana?
Highly Trained and Talented Team
We have the best team ready to offer you locksmith services. Our team of professionals is highly qualified and knowledgeable when it comes to car locks. Therefore, no matter the make of your car, count on us for professional services.
Readily Available
We will respond to your request for service immediately when you contact us. Our team is readily available and highly dependable. Therefore, just share the location and we will be there.
Automotive Locksmith Services at the Best Rates
We offer the most affordable, high-quality automotive locksmith services. Therefore, don't hesitate to contact us for a free quote.
Frequently Asked Questions
Here are some of the most frequently asked questions when it comes to locksmith services.
I own the latest high-end car. My car key just got damaged. Will you help?

No matter the make of your car or assembly date, we will ensure that you are not stuck on the road since our team of professionals is highly trained. Therefore, contact us immediately for fast professional locksmith services.
The Trunk of my Car isn't opening and it's already some minutes Past Midnight. Can I get your Services?
Being a 24-hour Automotive locksmith service provider, we will respond to your call immediately when you contact us. Therefore, don't hesitate to call us in case you need our team to serve you.
Contact ASAP Locksmith Tarzana for a solution to any of the above issues. Our response time is fast and we ensure a high level of performance every time. Call us now.